Under2 Commercial Indoor Playsets
At CedarWorks, we produce the highest quality indoor playsets for children ages 6-23 months. From a simple playset that fits in a corner to a large play system designed to be the centerpiece of a dedicated playspace, CedarWorks meets your indoor play needs with beautiful products that meet ASTM and CPSC standards.
Wider Screen Suggested
Our design tools have been optimized for wider screens. You may wish to enlarge your window to the full width of your screen or revisit this page on a device which has a wider screen.
---
click the icons below to learn more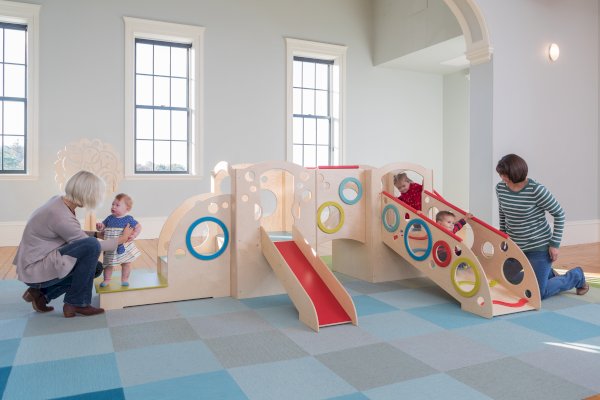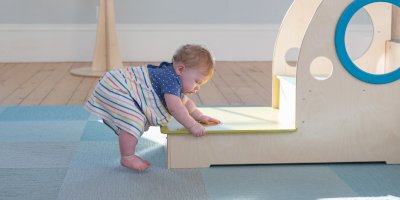 Safety standards
All of our indoor commercial playsets meet or exceed ASTM and CPSC safety standard specifications.
Learn more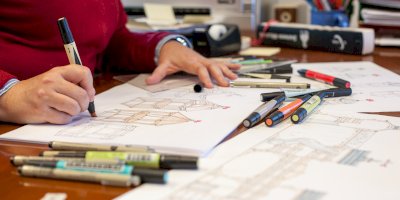 Custom design
With multiple accessories to choose from and our modular design, you can custom design your perfect playset.
Design your own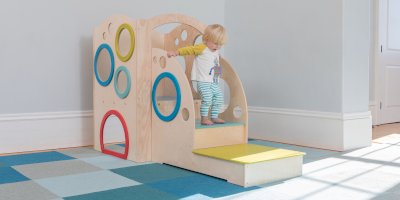 Just the right size
Specifically designed to meet the development needs of infants and toddlers ages 6-23 months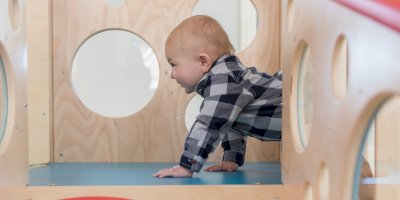 Kid-friendly materials
The panels and accessories of all of our indoor products are finished with ultra-low VOC water-based stains.
---
Beautiful products that meet ASTM and CPSC standards
About Under2 Commercial Indoor Playsets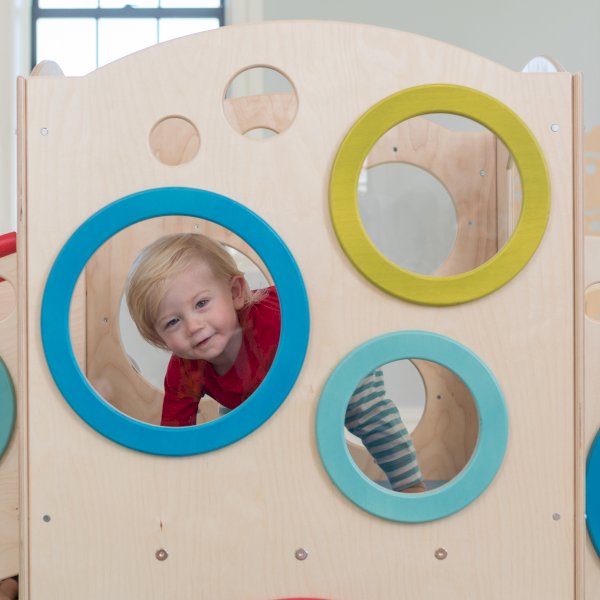 Big Play for Little People
Our Under2 playset line is specially designed to meet the safety and developmental needs of infants and young toddlers with a variety of play accessories like a small slide, mirrored panels, and easy-to-climb ramps and stairs to encourage active play.
---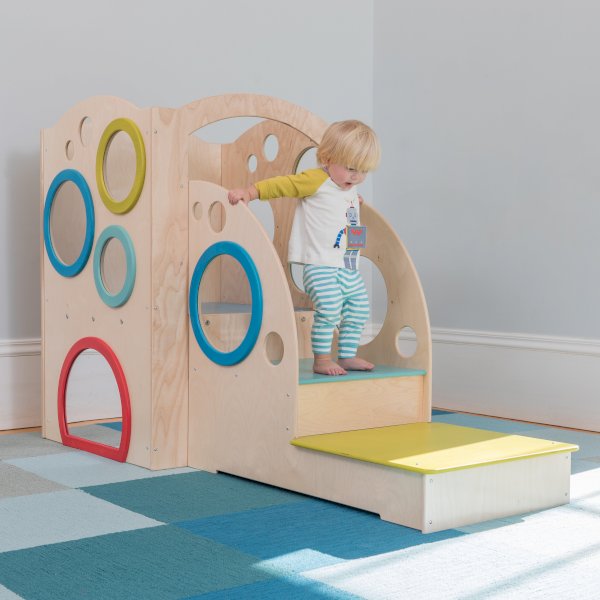 Fits Your Space
Our indoor playsets are modular and feature panels and play accessory configurations to allow you to choose or design a playset that fits a small or large play area, in a corner or smack in the middle of the room. Whatever your play space allows, we can fit.
---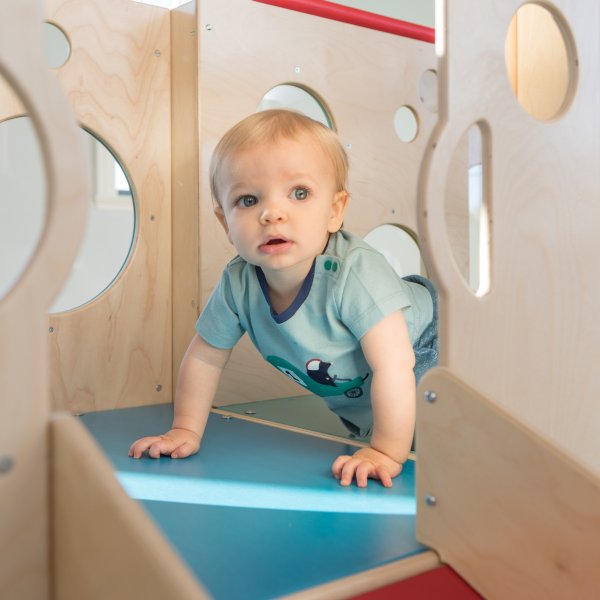 Kid-Friendly Materials
CedarWorks takes pride in only using the best materials for play. All of our Under2 indoor playsets use cabinet-grade Baltic Birch panels, so they are beautiful, safe, and durable. They are then finished with ultra-low VOC water-based stains, ensuring that they are both safe for kids and better for the environment.
---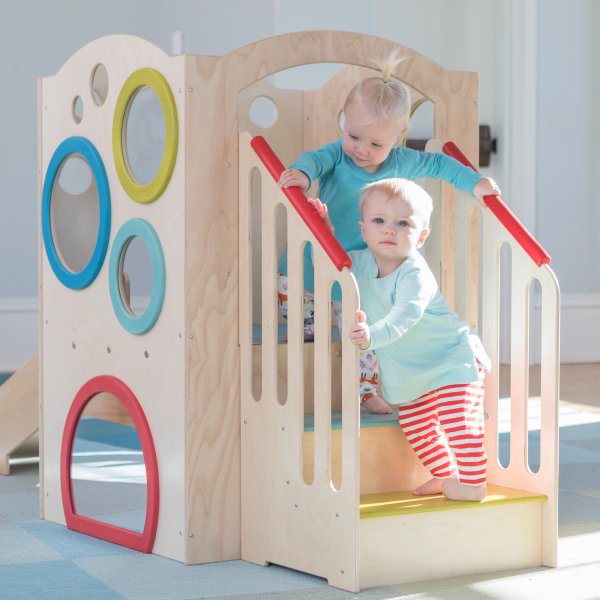 Safety Standards
When it comes to children's play areas, safety is paramount. You want the kids in your facility to be safe and have a good time, and so does CedarWorks. All of our new product designs start with safety at the forefront of design process. CedarWorks is committed to providing a safe environment for children to play in which is why all of our indoor commercial playsets meet or exceed ASTM and CPSC safety standard specifications. Learn more