Commercial Outdoor Under2 Playsets
CedarWorks produces the highest quality, most beautifully designed commercial outdoor playsets in the world. From a simple playset that encourages active play in a small area to a sprawling set designed to be the focus of your playground, CedarWorks' customizable playsets meet all your outdoor play needs.
Wider Screen Suggested
Our design tools have been optimized for wider screens. You may wish to enlarge your window to the full width of your screen or revisit this page on a device which has a wider screen.
---
Beautiful products that meet ADA, ASTM and CPSC standards
About Commercial Outdoor Under2 Playsets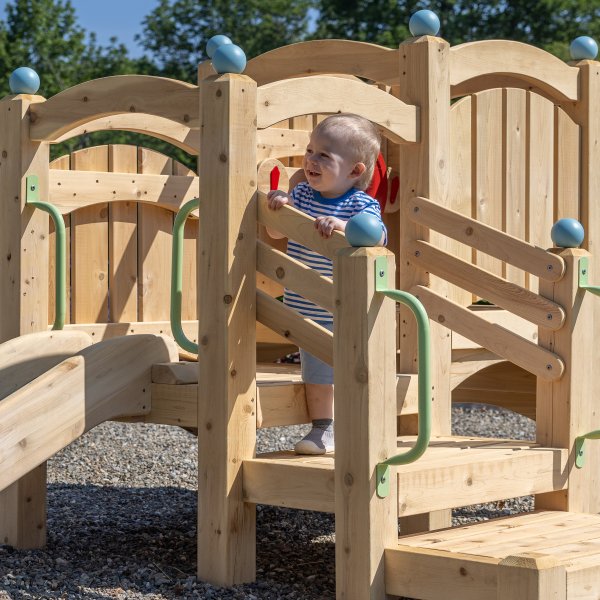 The Best Material for Outdoor Play
CedarWorks outdoor playsets are constructed from Northern White Cedar, a native North American wood. Northern White Cedar is uniquely suited to outdoor uses like playsets, fences, or patio furniture not just because it is good-looking but because it is long-lasting and does not require paints or stains to maintain.
---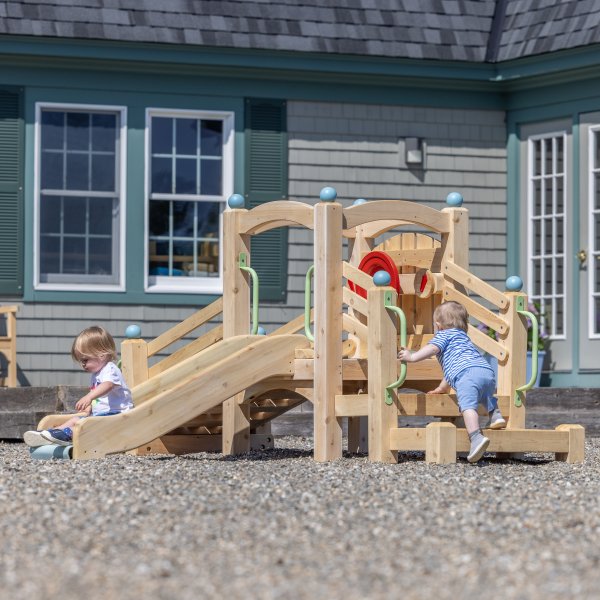 Custom Fit
Do you need a large playset to accommodate several children at a time? Or do you need a small design that can tuck into a corner of your play area? CedarWorks playsets are modular, so they can be designed to fit any space whatever the size or shape.
---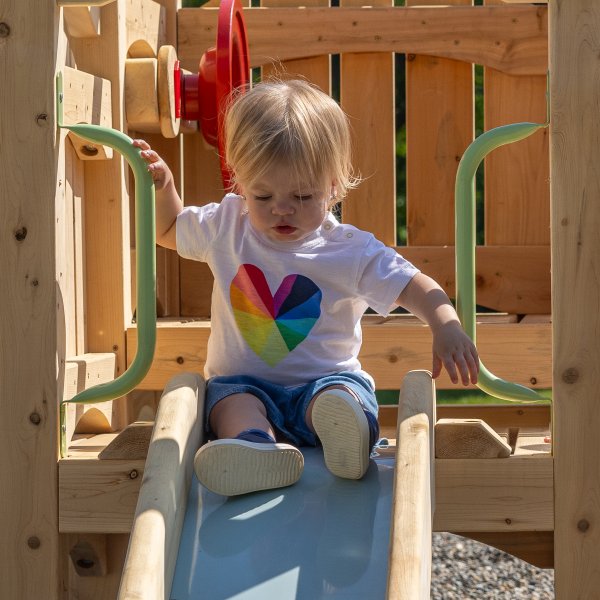 Safety Standards
Playgrounds are all about fun, but safety and inclusiveness are of primary importance, too. All of our product designs start with safety at the forefront of the design process.
We use the highest-quality materials and construction methods and design rules that ensure that our playsets, like all of our products, are as safe as they are beautiful and fun. All of our commercial playsets meet or exceed ADA, ASTM, and CPSC safety standard specifications.
---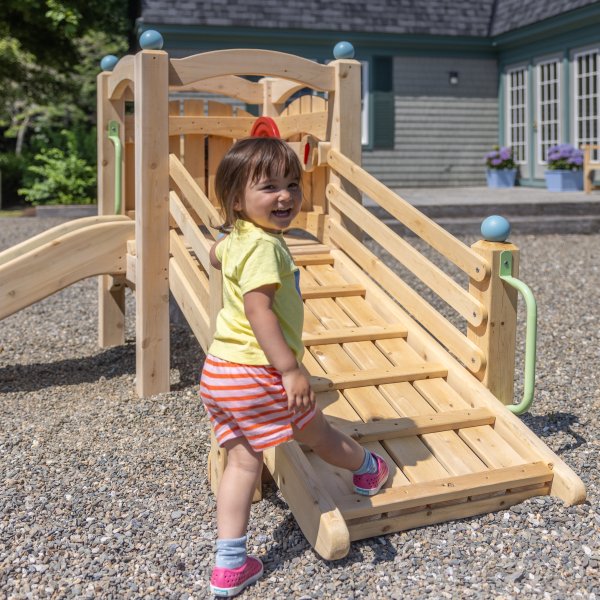 Naturally Kid-Friendly
The beauty of a Northern White Cedar playset is that it is naturally beautiful, naturally long-lasting, and naturally splinter-free without paints, stains, or other chemical treatments, so it's safer for kids and better for the environment.