Hospitality / Hotels / Resorts
The hospitality industry has seen a huge increase in family travel over the last decade resulting in a need for hotels and resorts to provide more family-friendly amenities.
At many hotels and resorts these days, the swimming pool is no longer the only place where a kid can play, and families can search out resorts with dedicated kid's programs, camps, and playgrounds when they plan their vacations.
By creating a special play area for children, your hotel will provide new and different environments where both kids and parents can have fun. With the industry trending toward serving more families, building a child-friendly brand can also lead to increased occupancy for your hotel or resort.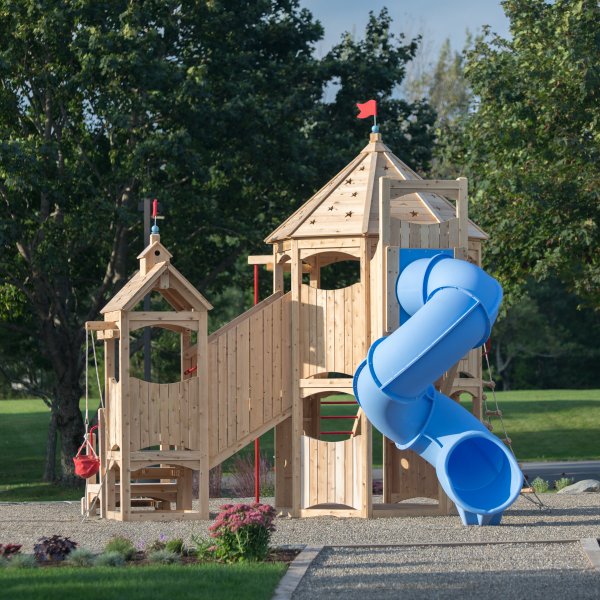 Call our Design Experts at (800) 733-6711 to get started designing an outdoor playset for your hotel.
Why CedarWorks?
Our playsets encourage healthy, active play that is good for children's development.
Our outdoor playsets are constructed from Northern White Cedar which is naturally long-lasting and does not require paints or stains to maintain.
Our indoor playsets are made from the highest-quality materials that are environmentally friendly and safe for children
Our commercial products meet ADA, ASTM, and CPSC standards.
From start to finish our experienced Design Experts can help guide you through the design process to make sure you get exactly the playset you want.
If you want to design your playset yourself, our Design Tool is easy and fun to use.
CedarWorks makes the most beautiful playsets to enhance your indoor or outdoor play space.