Museums
More and more museums are now creating play spaces as part of their exhibits. Play space exhibits allow children to learn about themselves and their surroundings in a safe and fun environment. They also provide a new and different type of exhibit for museums, while helping them to become destinations for parents looking for activities for their children.
CedarWorks has outfitted many children's museums over the years and has a proven track record of providing durable, fun products that help to increase visitor traffic.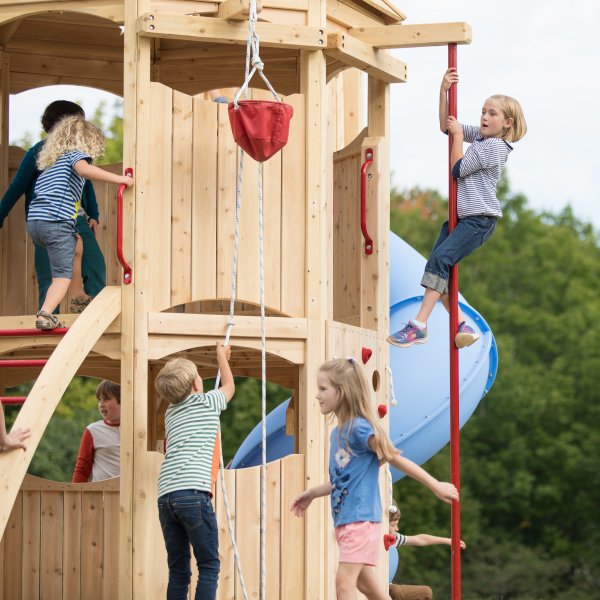 Call our Design Experts at (800) 733-67117 to get started designing an outdoor playset for your museum.
Why CedarWorks?
Our playsets encourage healthy, active play that is good for children's development.
Our outdoor playsets are constructed from Northern White Cedar which is naturally long-lasting and does not require paints or stains to maintain.
Our indoor playsets are made from the highest-quality materials that are environmentally friendly and safe for children
Our commercial products meet ADA, ASTM, and CPSC standards.
From start to finish our experienced Design Experts can help guide you through the design process to make sure you get exactly the playset you want.
If you want to design your playset yourself, our Design Tool is easy and fun to use.
CedarWorks makes the most beautiful playsets to enhance your indoor or outdoor play space.