Health & Fitness
Health and fitness facilities have become much more than just places to work out. Many of them are now communities offering members everything from classes and exercise spaces to spa services and cafes. As such, they also provide services for children allowing parents a convenient way to get in a workout without needing to worry if their kids are okay.
CedarWorks play systems made from earth-friendly, kid-friendly materials are attractive to look at and enticing to children. They also encourage active play, so kids can get as much exercise as their parents, and thanks to their modular design, our playsets can be customized to fit virtually any space.
CedarWorks playsets are a benefit to your health center, your members, and their kids.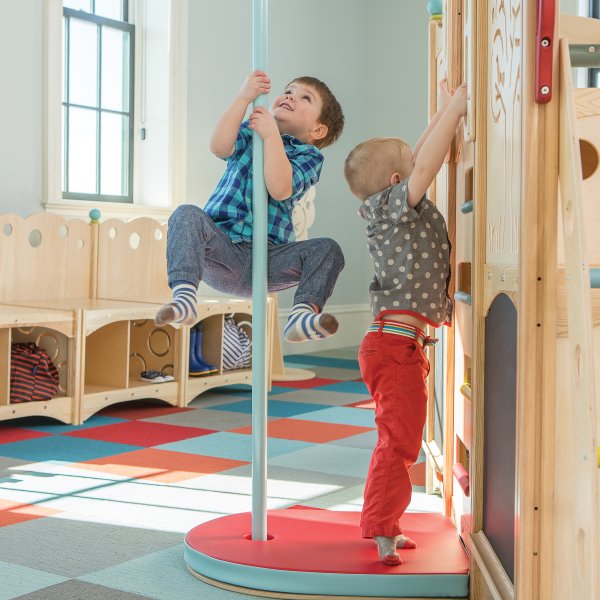 Call our Design Experts at (800) 733-6711 to get started designing playset for your facility.
Why CedarWorks?
Our playsets encourage healthy, active play that is good for children's development.
Our outdoor playsets are constructed from Northern White Cedar which is naturally long-lasting and does not require paints or stains to maintain.
Our indoor playsets are made from the highest-quality materials that are environmentally friendly and safe for children
Our commercial products meet ADA, ASTM, and CPSC standards.
From start to finish our experienced Design Experts can help guide you through the design process to make sure you get exactly the playset you want.
If you want to design your playset yourself, our Design Tool is easy and fun to use.
CedarWorks makes the most beautiful playsets to enhance your indoor or outdoor play space.